The team
Jan Paul Favier
studied Molecular Sciences at Wageningen University. After his PhD he pursued his career as subsidy advisor in subsidies for technology, innovation and job finding. After being successful in the field of chemistry he switched to personnel services in 2000. Initially as account manager, and later as resource manager within a large employment agency. During his time there, he restructured the Research & Development unit together with colleague René Kemps, into a fully-fledged competence line of Chemistry & Life Sciences. CLS Services has been established in 2005 by Jan Paul Favier and René Kemps. Jan Paul is senior consultant and his specialist area is bio/food/pharmaceuticals.
René Kemps
graduated in Chemical Technology at the Technical University in Eindhoven. After his study he worked for a number of years as a sales engineer for Shipley Ronal, a subsidiary of Rohm and Haas. Since 2000 he has worked in the field of employment and coaching, furthering his experience in the early years in the employment and coaching sector, as an account and commercial manager with a major employment agency. Within this company, together with colleague Jan Paul Favier, he restructured the Research & Development unit into a fully-fledged competence line of Chemistry & Life Sciences. This experience motivated him to take up an academic study in General Management at Nyenrode, which he successfully completed in 2004. In 2005 he co-established CLS Services and as senior consultant is responsible for chemistry and pharmaceuticals.
Claudia Erwich-Faaij
studied Biomedical Sciences at Leiden University. Following her graduation, she worked almost 2 years as a research technician. She was then able to continue her work on cellular migration in haematological and immunological disorders as a PhD. candidate at the Paediatric Medicine Department of LUMC. Via CLS Services she was subsequently appointed as application manager at Astellas Pharma and also worked on a project as Associate Scientist at Philips Research. She has joined the CLS-team in 2011. As senior consultant her specialist area is bio/pharmaceuticals.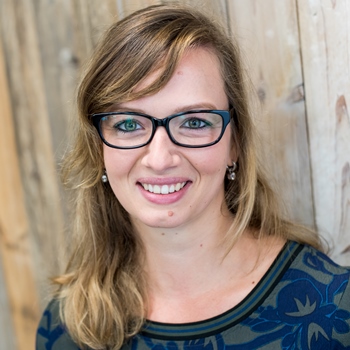 Aniek Vugts
graduated in Life Sciences from the University of Applied Sciences in Breda with a specialisation in Molecular Biology. Following her graduation in 2012, she has worked at the Fungal Biodiversity Centre in Utrecht. After one year, she started at Dyadic, a biotechnology company in Wageningen. Here, Aniek worked at the R&D department and investigated enzyme production using a fungal system. After several years, the company was acquired by Dupont, partly because of Dyadic's successfully developed fungal platform. In May 2018, Aniek made the switch to CLS Services where she is now a consultant with the focus on bio/food/feed.
Rob Krommendam
studied Human Resources (B.Sc. and post B.Sc.) and specialised in Organisation and Business Administration. He has worked as a HR Manager in i.e. High-tech, Chemical and Packaging industry in the Netherlands for over 25 years. Since 2000, as an independent HR interim manager/consultant, he has been involved in business re-design, mobility (redeployment) and optimising HR disciplines in the profit and non-profit field. Rob has been a business partner at different commercial agencies in the field of recruitment, executive search and secondment in (Agri-) Food, Biotech, Chemistry and High-tech, from 2007. Since January 2018, Rob is a senior consultant at CLS Services, focussing on Business Development in (Agri-) Food, Biotech and Chemistry.